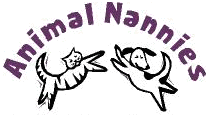 References - Ann
To Whom It May Concern:

I am writing this letter in support of Shaun O'Connor's interest in pet care. Shaun has cared for my dog, my cats, and my two sons at various times. She has been clear, attentive, and responsible at all times.

Her obvious affinity for pets made me comfortable leaving them in her care. She was timely, efficient, and gentle with all of them (even the kids).

Specifically, Shaun was required to give my elderly cat, (who was 20 at the time), daily injections of insulin. She did this with minimal instruction and very little stress to the cat. Clearly, this was critical to the cat's care, and very important to me, too.

Shaun has volunteered at the Humane Society and cared for many other pets, and I feel she would be extremely competent at handling all different kinds of dogs and cats. I would be completely comfortable leaving any and all of my pets in her care.

Please do not hesitate to contact me for further recommendations.

Sincerely,
Ann G.