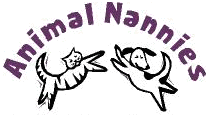 References - Sarah
To Whom It May Concern;

Shaun O'Connor has been one of my very best friends for 25 years. I have always known Shaun to be loving and kind towards animals, including humans. As a child, she preferred stuffed animals to dolls and often spoke of someday working with animals.

Shaun is highly responsible in all areas of her life. She is a trustworthy, dependable and very gracious individual. I am fortunate to have a friend who possesses so many good qualities.

Many times, Shaun has taken care of my cat (Emily) while I was out of town. I felt completely comfortable knowing that Shaun would be there for my kitty. Not only did she come by every day to feed and water her, but she also took time out of her busy schedule to play with Emily. I believe it helped relieve some of her loneliness due to my absence.

I would highly recommend Shaun as a Pet Sitter. She is one of the most responsible, trustworthy people you will ever meet and more importantly, she loves animals. I could not be more enthusiastic in this letter of recommendation.

Sincerely,
Sarah L.